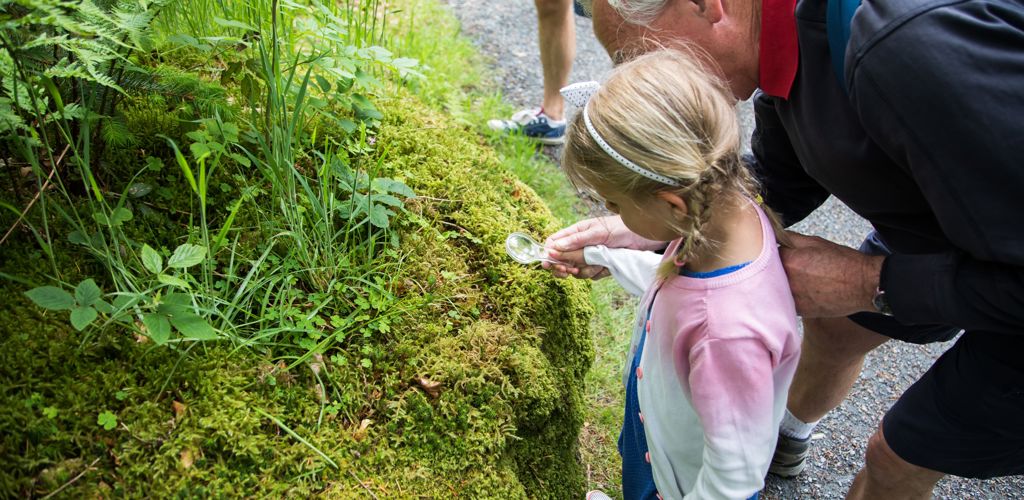 Our free-to-use discovery backpacks offer young visitors a helping hand to get up close to nature.
You can borrow a backpack on your visit to:
What's in a backpack?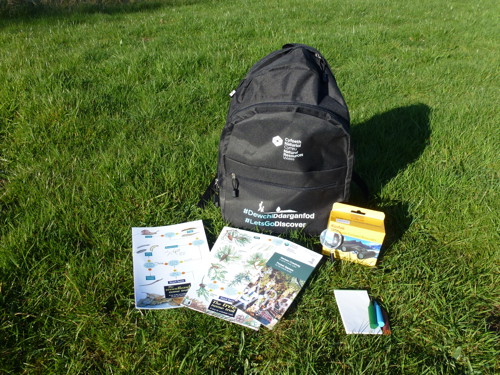 Each discovery backpack contains useful goodies like binoculars, a magnifying glass, a bug pot and nature identification cards along with a guide explaining how to use them.
The backpacks also include some challenges to help get your nature hunt started.
Try out bark rubbing, have a go a bird spotting, or set off on a search for mini-beasts in the woods.
How do I borrow a backpack?
There is no charge to borrow a discovery backpack
A parent or other adult will be asked to fill in a brief registration form and leave a deposit
Backpacks are issued on arrival and cannot be booked in advance
Backpacks should be returned to the visitor centre after use
There is a limited supply of backpacks at each visitor centre and they are issued on a first come, first served basis