Warren Wood, near New Radnor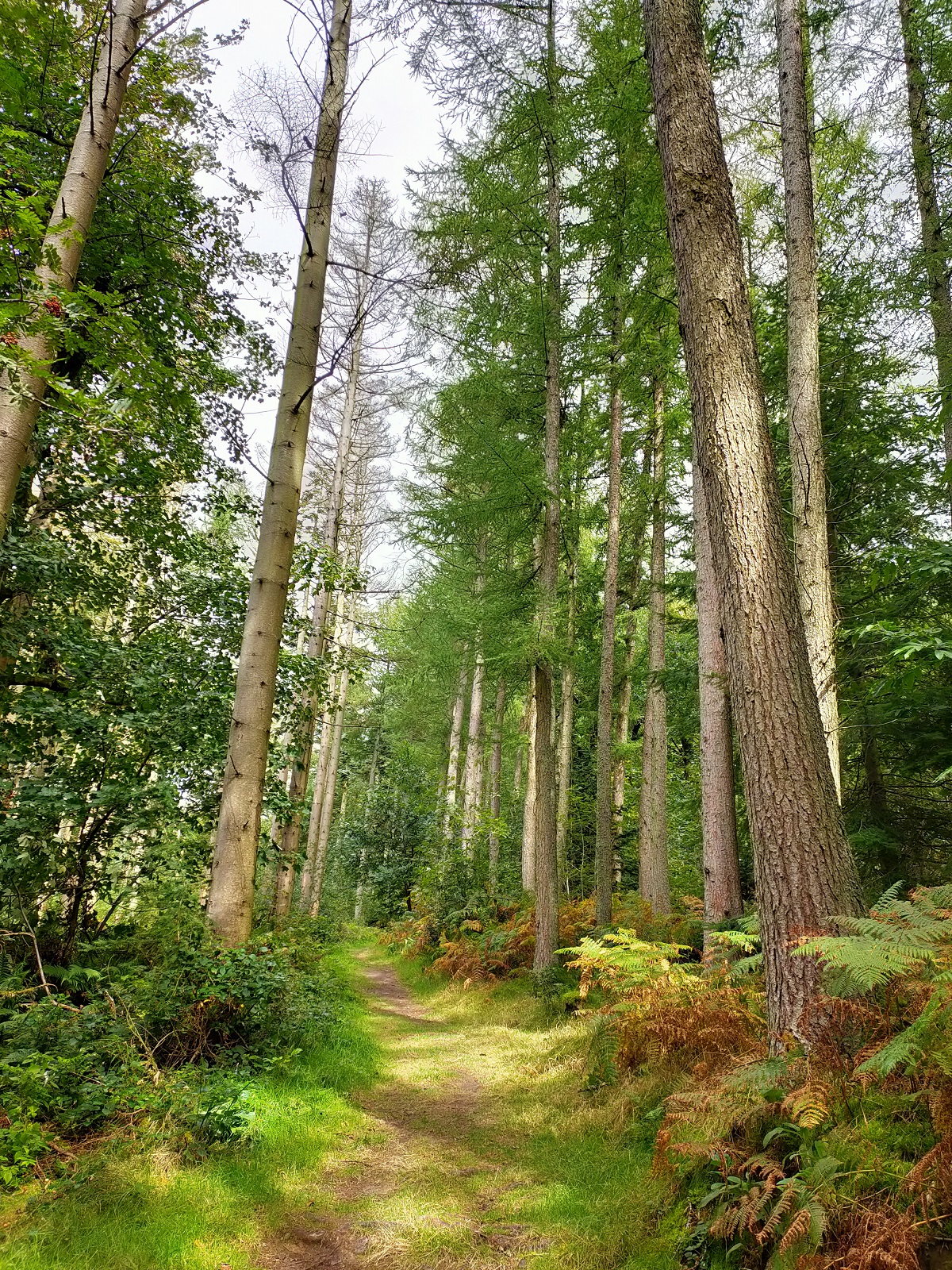 Currently no access to the Water-Break-its-Neck waterfall.
The Waterfall Walk is closed.
Welcome
Warren Wood has been popular with tourists for over 200 years because of the waterfall known as Water-Break-its-Neck.
This is a spectacular sight after rain but can become a trickle after a long dry spell.
Warren Wood is named after the rabbit warren which once provided a source of food and this part of Radnor Forest has seen huge changes over the centuries.
The Victorian landowners created a forest in the popular Picturesque style by planting trees on the moorland.
You can see many of these trees, which are now huge, on our walking trails.
There is a small picnic site in the parking area which you pass on your way to the main Warren Wood car park.
Walking trails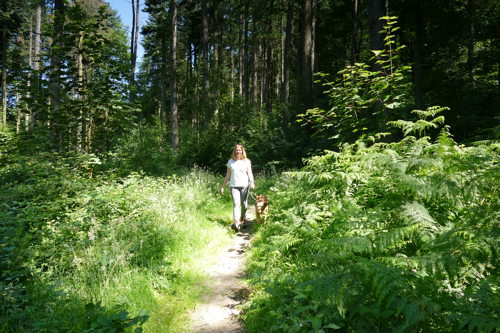 The walking trails are waymarked from start to finish.
Look out for the information panel at the start of the trails.
Find out about walking trail grades.
Waterfall Walk
Currently no access to the Water-Break-its-Neck waterfall.
Grade: Easy

Distance: ½ mile/0.9 kilometre (there and back)
This short walk goes along a steep-sided gorge to the waterfall, which was a popular destination for Victorian tourists.
The waterfall is a spectacular sight after a few days of rain but it can be reduced to a trickle after a long hot spell.
The trail returns via the same route to the car park or you can join one of the longer trails through the wood.
Water-Break-its-Neck Trail
Grade: Moderate

Distance: ½ mile/1 kilometre (there and back)
This woodland walk goes above the famous Water-Break-its-Neck waterfall and has views down into the gorge.
Warren Trail
Grade: Strenuous

Distance: 1½ miles/2.3 kilometres
This is an energetic ramble with some steep climbs.
This route has great views of some of the largest trees in Radnorshire, many of which were planted in Victorian times.
Look out for the monkey puzzle trees!
Radnor Forest
Warren Wood is in the area known as Radnor Forest.
Radnor Forest was once a royal hunting ground. In those days it wasn't an area covered in trees but an unenclosed piece of land, legally set aside for the Norman kings to hunt deer.
Today Radnor Forest is a land of hill farming and great moorlands, steep narrow valleys and hills, rising up to the highest point in Radnorshire, Black Mixen at 2150 feet (650 metres).
There are walking trails at two other woodlands managed by Natural Resources Wales within Radnor Forest.
Go to Nash Wood and Fishpools for more information.
Closures and diversions
Sometimes we need to close or divert trails for your safety whilst we undertake maintenance work or other operations.
We may have to close a site in extreme weather, such as high winds or snow and ice, due to the risk of injury to visitors or staff.
Please always follow any instructions on site and any temporary diversion signs.
How to get here
Location
Warren Wood is 1 mile south west of New Radnor.
It is in the county of Powys.
Ordnance Survey map
Warren Wood is on Ordnance Survey (OS) map Explorer 200.
The OS grid reference is SO 186 597.
Directions
Follow the A44 from New Radnor to Llandrindod Wells.
About one mile after New Radnor, turn right at a brown tourist information sign.
Go past the first small parking and picnic area and follow the forest road uphill to Warren Wood car park.
Public transport
The nearest train station is in Knighton.
For details of public transport go to the Traveline Cymru website.
Parking
Parking is free of charge.
Overnight parking is not permitted.
Contact details
There are no staff at this location.
Contact our customer team for general enquiries during office hours, Monday to Friday.
Related document downloads