Rejuvenating our sand dunes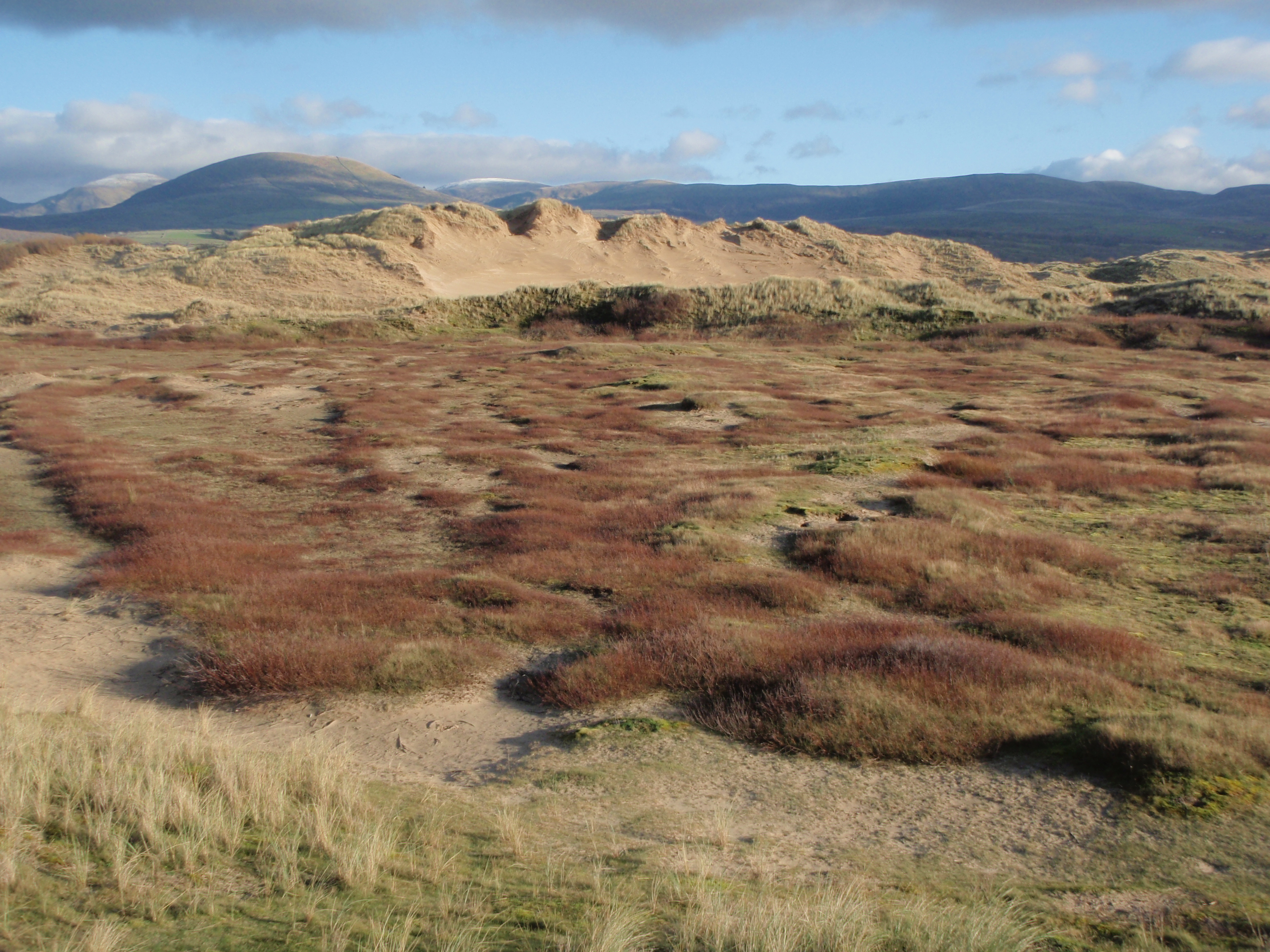 We manage many fantastic projects across Wales, conserving many sites and helping the wildlife that calls them home. Danny Wyn Griffith, Sands of LIFE Communications and Interpretation Officer, tells us more about one of our current projects and the special habitat it helps...
When picturing a healthy sand dune system, envisage a different world to the one we know. It is a realm of constant change; where dunes are formed, blown away and reformed again. Amid this incredible process you have orchids, bees, butterflies and birds living alongside one another. Some rare species, like fen orchid, capitalises upon the ever-changing landscape by relentlessly recolonising the dunes. Such is the remarkable rate in change, some individual dunes might only be a couple of years old, whilst other dune systems might date back thousands of years.
Sadly, our wonderful sand dunes have been facing numerous threats. Over the last 80 years nearly 90% of the open sand has disappeared, being replaced by dense grass and scrub. This has caused the dunes to become overly fixed, causing rare wildlife to suffer and disappear. This change has been caused by factors such as marram planting, the introduction of non-native species, lack of traditional grazing, a declining rabbit population and air pollution – specifically nitrogen deposition.
The Sands of LIFE project has been funded to rejuvenate sand dunes on 10 separate sites across Wales. Having started in August 2018 and being due to finish in December 2022, we aim to recreate natural movement in the dunes and revitalise this important habitat which is home to some of our rarest wildlife.
Recently we have been busy planning work and building key relationships that will allow the project to succeed. Now though we look forward to an exciting period where our plans will be put into practice. 
What happened over spring and summer?
At the end of June, we hosted the 'Sustaining Mobile Sand Dunes' International Workshop at Bridgend, attended by sand dune experts from across northern Europe to discuss all aspects of sand dune management. The event included site visits to both Kenfig and Merthyr Mawr – with our guests particularly impressed with the stunning wildlife on show and recent works to re-mobilise the fore-dunes.
The workshop allowed us to bounce exciting ideas off one another, share our knowledge and pick up some crucial tips on sand dune management.
We have also been carrying out important ecological and physical monitoring of sand dunes on a scale not normally seen in Wales. JBA Consulting have been contracted to carry out the work, and they carried out a complete vegetation survey of the dunes in the project area – the first since the 1980s!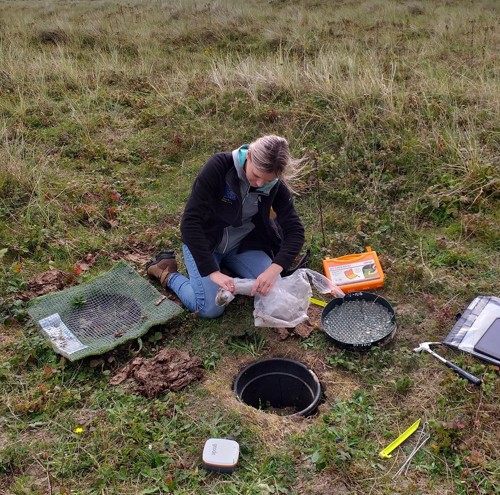 Other 'before and after' surveys of invertebrates, plants and soils will track the impact of our work. Aerial flights will produce 3-D LiDAR images of the dunes and water levels will be assessed. Locations of protected species like sand lizard and great crested newts have also been recorded to ensure our work will protect them and not cause them any harm. 
What next?
As the leaves hit the ground and days get shorter, autumn heralds the perfect period for us to kick-start our practical conservation work and help rejuvenate sand dunes across Wales.
One of the important tasks we'll be undertaking is mowing. Dune grassland is famous for its carpets of flowers and rare orchids. However, if we don't keep tall grasses and scrub under control, they can cause havoc with this important habitat and stop specialist dune plants from thriving. 
We will be mowing selected areas at Newborough, Pembrey Coast, Whiteford Burrows, Kenfig and Merthyr Mawr. This will allow low-growing dune plants to flourish whilst also supporting pollinators and invertebrates.
Another crucial bit of upcoming work is scrub removal. True, scrub provides a splash of greenery, but too much scrub smothers the sand dunes and can have a devastating effect on the specialist plants and invertebrates which live there, that require open conditions. Non-native species, like sea buckthorn and cotoneaster, are very invasive and spread further each year. If scrub is not controlled, we could end up losing all our dynamic dunes.
We will be removing scrub at Tywyn Aberffraw, Newborough, Morfa Harlech, Morfa Dyffryn, Laugharne & Pendine and Pembrey Coast. This will help recreate natural dune grassland that provides a home for our threatened wildlife.
We will also be fencing. While sand dunes are wild, natural places, we still need to intervene to stop them from becoming overgrown with dense grasses and scrub. Traditional grazing by cattle or ponies keeps the sand dunes open. This then creates perfect conditions for specialist dune plants and wildlife to thrive.
We will be fencing certain areas at Newborough this winter. This will protect and control the livestock which perform the important task of grazing the dune grassland. 
How can I keep up to date with the project?
There are many options available to you! Head over to our new webpage for all the latest news about the project and information on results and findings. Or why not follow us on social media? Our Twitter, Instagram and Facebook feeds will be updated regularly, providing sneak peaks of the weekly progress, outstanding dune related photos and short interview snippets. You can also subscribe to our newsletter.