Flood risk triggers Monmouth residential park evacuation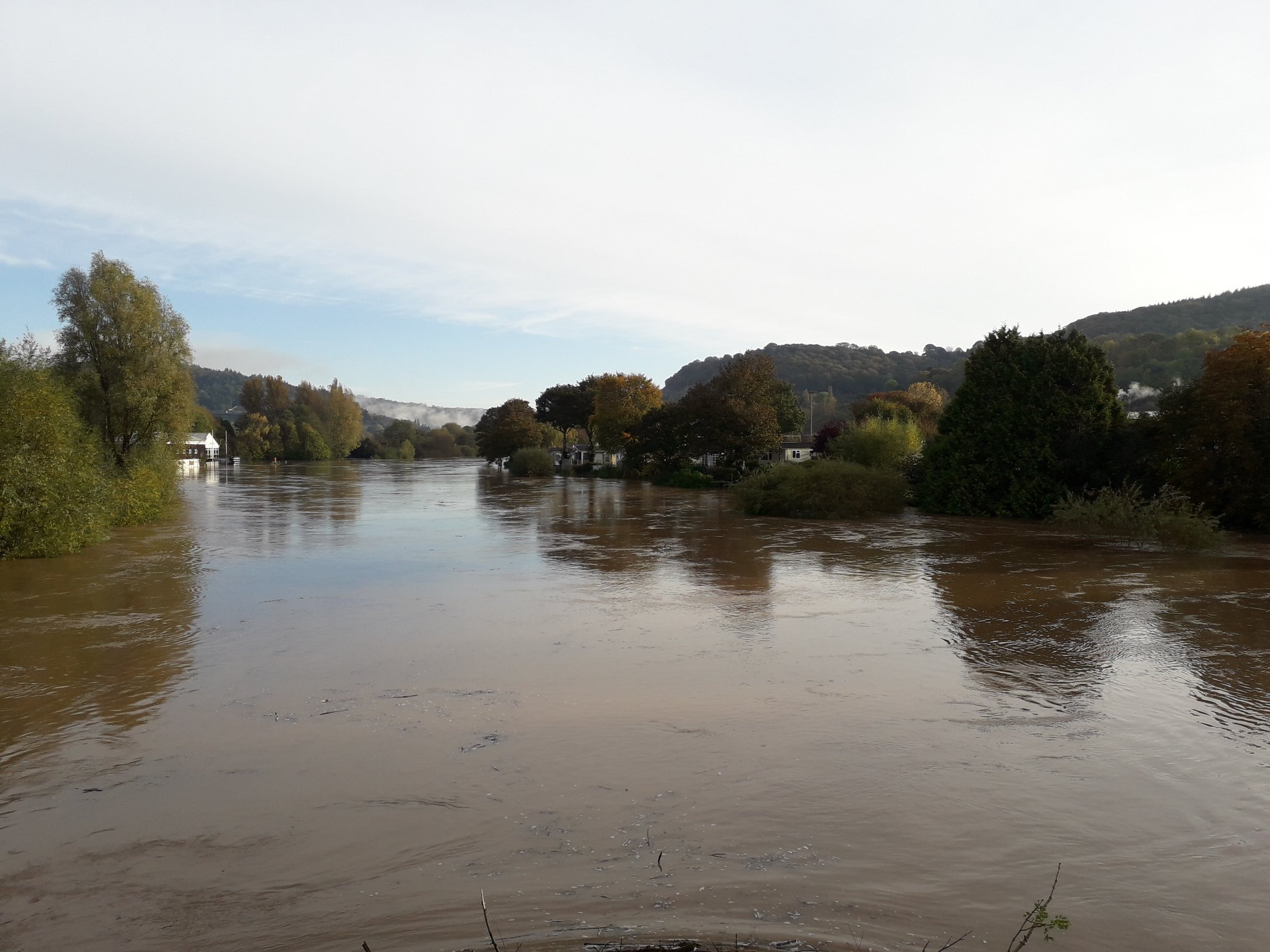 Multi Agency Update, 9:00am, 29 October 2019: Evacuation of residents from Riverside Residential Park.
Residents evacuated yesterday (28 October) from Riverside Residential Park in Monmouth have now been told they can return home.
The river level on the River Wye is currently just over 5.1m, as opposed to 5.9m at its peak last night, and is continuing to drop.
It is now safe for people to return to Riverside Residential Park and residents are returning slowly and Monmouthshire Council will be supporting them as they do. The council has been in touch with residents throughout the incident to help keep them safe.
Gwent Police officers have been on site to give that support and reassurance to people throughout the night.
The build-up of debris by the bridge in Monmouth is being monitored but water continues to flow and is not increasing the flood risk. Emergency response workers from Natural Resources Wales, working with Monmouthshire Council, will remove the debris when the river level has fallen further and it is safe to do so.
The incident is now closed, and the focus will now be on supporting residents as they return to their homes.
Although there is further rain on its way it is not forecast to be as heavy has been experienced over the weekend and it is not anticipated that this will cause any flooding issues but Natural Resources Wales is monitoring the situation closely in case this changes.
12:00pm, 28 October 2019
People living in a Monmouth residential park are being asked to evacuate due to rising river levels and flood water entering the site.
Gwent Police and the South Wales Fire and Rescue Service are currently advising residents of Riverside Residential Park to leave their homes due to the flood risk, rising river levels and the need to evacuate before events turn into an emergency rescue.
Monmouthshire Council is providing transport from the park to Shire Hall in Monmouth town centre, which has been set up as a temporary rest centre.
Natural Resources Wales has issued a flood warning for the river Wye in Monmouth and the high river level has triggered a multi-agency response to evacuate people from the park during these conditions.
Tim England, Operations Manager for Natural Resources Wales, said:
"We're working with Gwent police and Monmouthshire Council to quickly evacuate people safely from the residential park.
"Recent heavy rain across South Wales is causing the river level on the Wye in Monmouth to rise and will continue to rise for the next few hours.
"The rain may have subsided, but some river levels are still rising as peaks move downstream.  We're encouraging people to stay vigilant and check our website for flood warnings in their areas and listen to any advice given on what action to take."
To check flood warnings in force and for information on what to do before, during and after a flood, visit www.naturalresources.wales/flooding