Investigation begins into Gelligaer plastic contamination complaints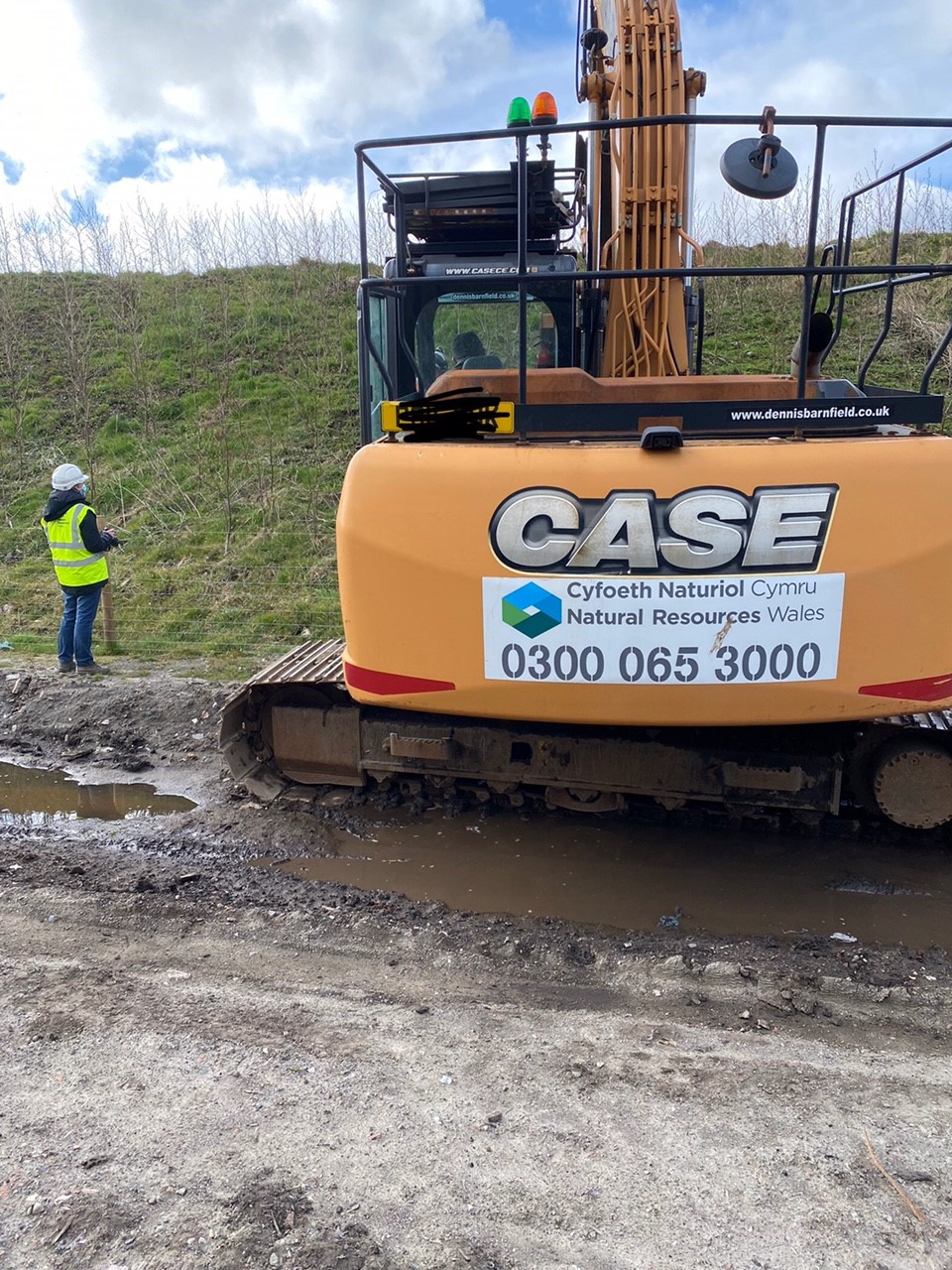 Exploratory excavation at a Caerphilly quarry begins today following concerns about plastic contamination in compost which has been used as topsoil.
Teams from Natural Resources Wales (NRW), alongside independent environmental consultants, will dig down into the quarry bund operated by the Bryn Group in Gelligaer to collect samples of the soil.
Samples will be sent off to a laboratory for analysis, and the results scrutinised by the consultants.
A drone will also be used to capture aerial footage of the site to help experts understand how wide the potential contamination issue may be.
It is expected that the excavation will take three days to complete. NRW would like to remind local residents that this is a live investigation and ask them to please stay clear of the works and the operators on site.
Jon Goldsworthy, Operations Manager from NRW said:
"This is a complex operation, and we appreciate the patience of those who've reported their concerns to us while we've made the necessary arrangements to allow this to happen.
"The operators of the site, the Bryn Group, are fully cooperating with our investigation. Once the soil samples have been analysed we expect to receive a report from the consultants which will help us to inform our next course of action."
The Bryn Group undertakes a number of waste activities at its Gelligaer site, including the composting facility, a waste transfer station and an anaerobic digestor plant which are all permitted and regulated by NRW.
Other activities on the site, such as the quarry works are regulated by Caerphilly County Borough Council.