NRW launches nationwide initiative to support businesses with environmental compliance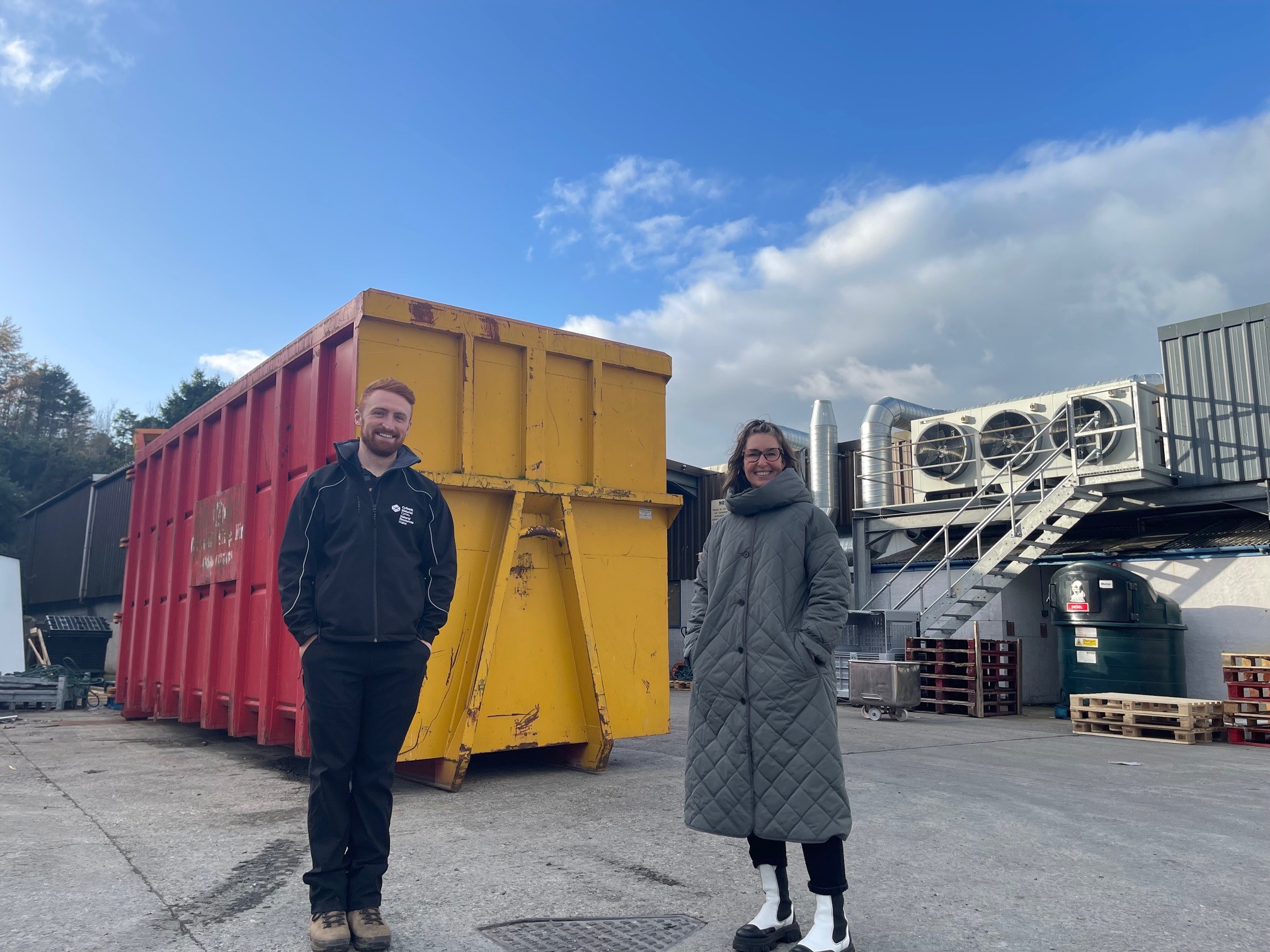 Natural Resources Wales (NRW) has launched a nationwide initiative to help businesses comply with environmental legislation.
Over the coming year, NRW officers will be carrying out visits to industrial estates across Wales to assess compliance with relevant laws, in particular the Hazardous Waste (Wales) Regulations 2005.
They will also be providing advice and guidance to help businesses to improve how they store, manage and dispose of waste.
There are at least 170,000 recorded movements of hazardous waste from, to or within Wales each year. This equates to over 250,000 tonnes being produced in Wales and 300,000 tonnes received at sites in Wales. This, however, does not cover the movements we are not made aware of or the producers who are not registered.
There are over 7,000 registered producers of hazardous waste and potentially 12,000 producers who are exempt from registration. 
Eleanor Davies, Waste Regulation Senior Officer with NRW explained:
"We've launched this initiative to help identify producers of hazardous waste who may otherwise receive no other contact from regulatory officers. 
"We want to make sure that legitimate businesses can operate effectively, and that we establish a point of contact to help them with compliance.   
"The main aim of these visits is to identify hazardous waste movements, to make sure they are being appropriately described, tracked and recycled, reused and disposed of in line with the Hazardous Waste Regulations.  We may also check compliance with other environmental regulation requirements such as waste exemptions.
"We also hope that this work can assist in linking potential sources of diffuse pollution identified across Wales and prevent future environmental damage."
She added:
"We've had very positive feedback from the businesses we've visited to date. Environmental laws and regulations can often seem daunting, and most of the premises we've visited have really welcomed the opportunity to ask us questions and take on board advice on improvements that they can make within their business."
The team recently visited the Griffiths Crossing Industrial Estate at Y Felinheli. Food Producers Roberts of Port Dinorwic are one of the businesses based on the Estate.
Sara Roberts, Director, said:
"It was really good to meet the NRW officers face to face and to get advice directly from them.
"We were pleased that all our operations are fully compliant, and it was great to get that reassurance as well as some suggestions on how we can further improve things.
"Businesses like ours are always striving to operate responsibly and legitimately and it's very valuable to have that point of contact with the regulatory body should we have any problems or concerns in the future."
If you have any queries regarding the project, please contact the Hazardous Waste team on HazWasteEnquiries@cyfoethnaturiolcymru.gov.uk.
For more guidance and advice about waste management, visit the Waste Management pages on our website.