Water vole release marks end of four year project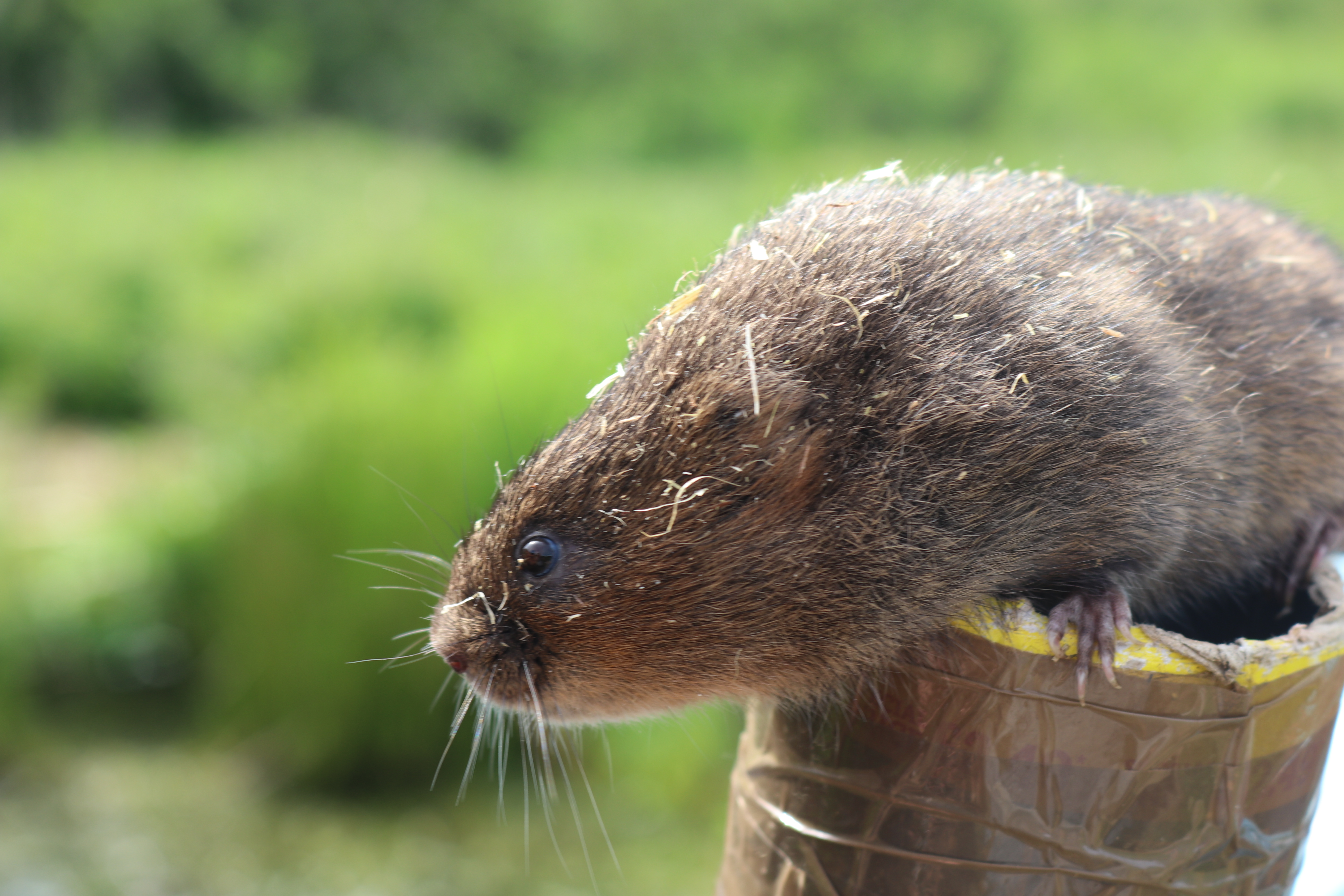 Natural Resources Wales (NRW), along with Vale of Glamorgan County Council, has completed a four year reintroduction project after recently releasing the last batch of water voles to a lake.
Water voles are a protected species in the UK and in 2015 a programme began to re-introduce them around Cosmeston Lakes, Penarth, to turn the tide against extinction in the Vale of Glamorgan.
NRW started releasing captive bred water voles in 2017 after two years of planning and work to reduce their number one predator, mink.
Since then 400 voles have been released at Cosmeston with their population expected to flourish.
Water voles are an important species in the food chain, supporting many predators, such as birds of prey, stoats and herons. Their burrowing activity also boosts the nitrogen cycle, improving plant growth.
The voles have been bred at NRW's hatchery in Cynrig and released into the wild once they're old enough to fend for themselves.
Sibling groups of water voles are placed in temporary pens in the new habitat for up to five days to become accustomed to the new smells, sounds and sights.
The voles can then move out when they're ready.
However, some larger animals separated from their siblings in captivity are often released straight into the wild.
Richard Davies, fish culture officer for NRW, said:
"Wildlife is an important part of our environment, our heritage and our culture in Wales, which is why protecting Wales' most endangered species is so important.
"Water vole habitat in South Wales is quite fragmented, however there are pockets of excellent habitat like Cosmeston. Unfortunately, sites like this are unlikely to be colonised naturally which is why reintroduction projects are so important.
"Cosmeston receives up to 300,000 visitors a year, each of which have every chance of spotting our water voles in the wild, making these the most viewed water voles in Wales.
"I'd like to give a big thanks to our project partner, the Vale of Glamorgan Council and the volunteers who have helped us over the years, creating great habitat and providing protection for this wonderful species."
As a protected site, Cosmeston Lakes benefits from a joint effort from NRW and Vale of Glamorgan Council to managing its natural resources to create a healthier and more resilient environment for the rich and diverse wildlife that lives there.
The water voles are expected to disperse out of Cosmeston Lakes as their numbers grow, potentially populating sections of the Sully Brook, Sully moors and any habitable stretches of the Cadoxton river catchment.