Plans progress to ensure Llyn Tegid remains safe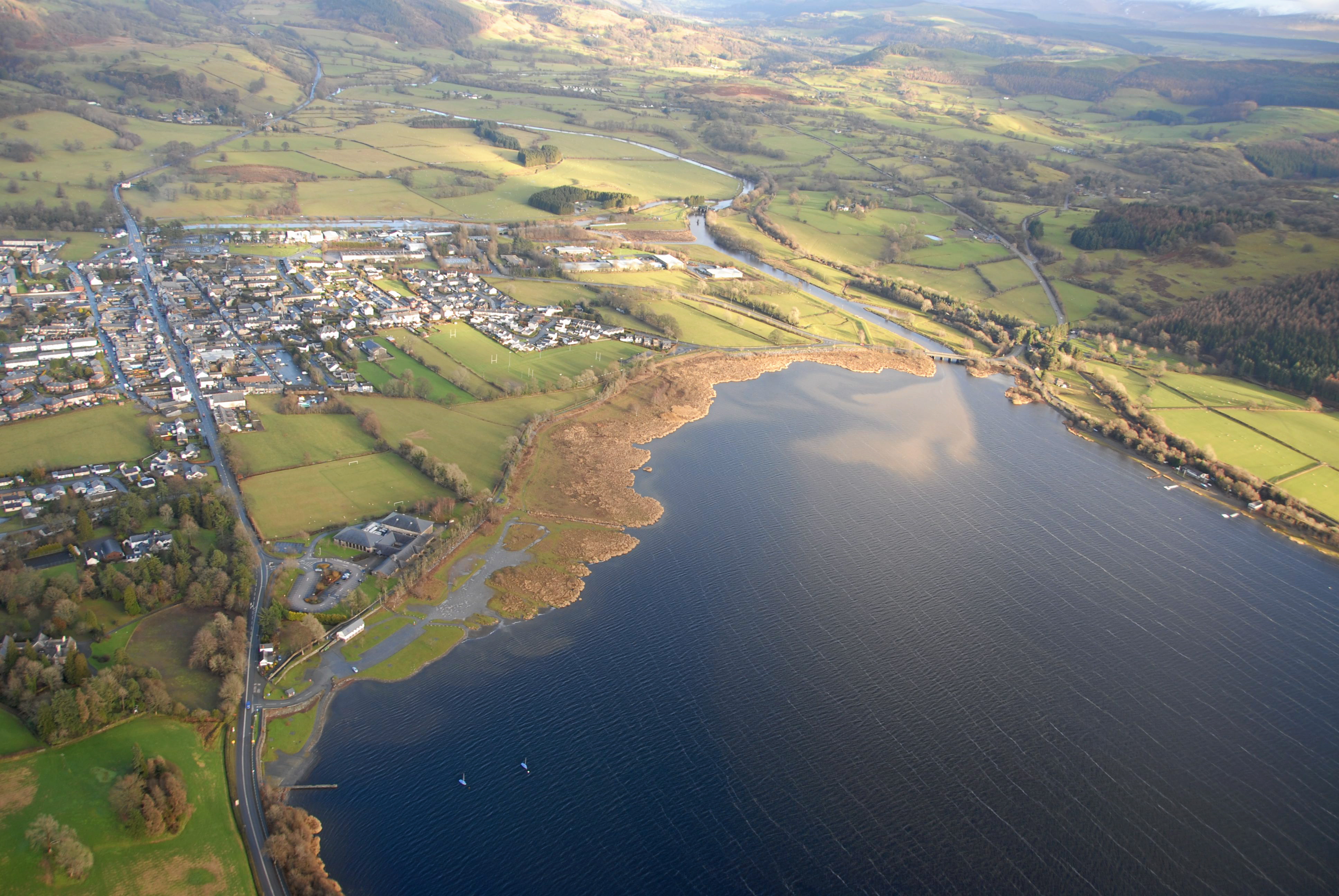 Plans are progressing to make sure Wales' largest natural lake remains safe in the long-term.
The work is designed to make sure Llyn Tegid in Y Bala can continue to withstand extreme weather now and in the future. 
The scheme has recreation and environmental aspects too.
A drop-in session will be held in Penllyn Leisure Centre LL23 7YE on Tuesday 17 December 2019 between 2pm - 7.30pm to discuss the plans.
Sian Williams, Head of North West Wales Operations for NRW said:
"We've been working with people locally over the last 18 months to explore ideas for mitigation and wider community opportunities that can be developed alongside the lake safety works.
"I hope lots of people drop in to see us on 17th December to discuss the plans, see the artist's impressions for the scheme, and give us their views."
In the New Year, NRW will be applying to Snowdonia National Park Authority for planning permission for the scheme.
The lake's embankments give vital protection from flooding to the town of Bala, and NRW has a responsibility to make sure the town remains safe.
The work will involve strengthening the embankments and improving the lakeshore stone wave protection.
If given the go ahead, the work will involve removing self-seeded trees, mainly ash, which are growing in the lake embankments and weakening them.  
If this is the case, NRW promises to retain mature trees wherever possible and plant at least as many trees locally as have to be removed.
Other community suggestions being developed include:
Improving footpaths for all abilities;
Creating new seating areas;
Restoring habitats including sensitive improvements to the lakeside car park;
Creating wildflower meadows;
Producing resources for local schools to use for environmental education;
Construction is expected to start in Autumn 2020. 
NRW will work closely with the community to find ways of making sure disruption is kept to the minumum.
NRW continues to work with Bala Lake Railway so see how their proposed extension could be managed alongside this work. The railway operator will also be at the drop-in session to answer questions.
Sian Williams added:
"The huge environmental value of the area and its importance to the local community, for recreation and tourism will be fully considered throughout the scheme to its completion."